Round Rock Plumber : Your Trusted Plumber for Residential Plumbing Needs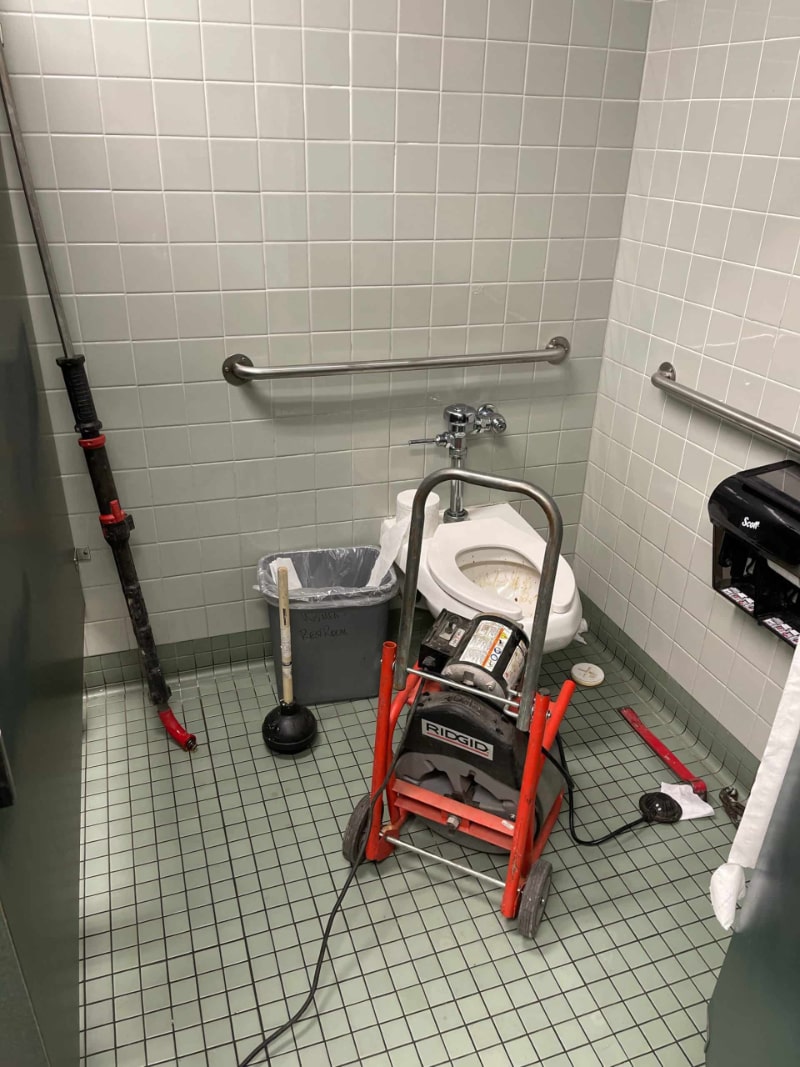 When it comes to maintaining the comfort and functionality of your home, few things are as crucial as a well-functioning plumbing system. From your morning shower to cooking dinner and flushing the toilet, plumbing plays an integral role in our daily lives. However, like any other system, plumbing can encounter issues that require professional attention. That's where Round Rock Plumbing comes into the picture, offering a range of expert solutions for residential properties in Round Rock, Texas.
Plumber Round Rock
Round Rock Plumbing is your one-stop destination for all your plumbing needs. We understand that plumbing issues can be disruptive and stressful, which is why we provide a wide array of services to address them promptly and efficiently. Our services include repair, installation, and maintenance for plumbing systems and fixtures, ensuring that your home's plumbing is always in top-notch condition.
Our expertise extends to critical areas that often require specialized attention. We specialize in three core areas:
1. Leak Detection: Water leaks can lead to significant damage to your property and even result in increased utility bills. Our skilled technicians are equipped with state-of-the-art technology to detect even the most elusive leaks. Whether it's a hidden pipe leak or a dripping faucet, we have the tools and knowledge to pinpoint the problem and fix it swiftly.
2. Drain Cleaning: Clogged drains are a common nuisance in any household. They can cause backups, slow drainage, and unpleasant odors. Round Rock Plumbing offers efficient and effective drain cleaning services. Our team can tackle tough clogs and restore the proper flow of water in your drains, ensuring your plumbing operates smoothly.
3. Water Heater Repair: Few things are more inconvenient than a malfunctioning water heater, especially during chilly mornings or when you need a hot bath after a long day. Our experienced technicians are well-versed in diagnosing and repairing water heater issues. We work with both traditional tank water heaters and tankless models, ensuring you have a consistent and reliable source of hot water.
At Round Rock Plumbing, we take pride in our reputation for being a trustworthy and affordable plumbing service provider. We understand that plumbing problems can be unexpected and stressful, and we're committed to offering fair and transparent pricing. Our goal is to provide quality services without breaking the bank, making sure you get the best value for your money.
Plumbing emergencies don't wait for convenient times, and neither do we. We are available 24/7 to handle plumbing emergencies that require immediate attention. Whether it's a burst pipe in the middle of the night or a water heater failure on the weekend, you can count on Round Rock Plumbing to be there when you need us most.
Plumber Round Rock TX
As a local plumbing company, we are deeply rooted in the Round Rock community. Our commitment to transparency and honesty sets us apart from the competition. When you choose Round Rock Plumbing, you're choosing a company that values integrity and believes in building strong relationships with our customers. We believe in open communication and will always explain the scope of work and pricing before starting any project.
Your peace of mind is important to us, which is why all our technicians are fully licensed and insured. This means that you can trust us to handle your plumbing needs with the utmost professionalism and expertise. Our team is continually trained to stay up-to-date with the latest industry standards and techniques, ensuring that we provide top-notch service every time.
We stand behind our workmanship and the quality of the services we provide. At Round Rock Plumbing, we offer a warranty on all our services. This means that if you encounter any issues after our work is completed, we will come back and make it right. Your satisfaction is our priority, and we're committed to delivering the best possible results.
When you choose Round Rock Plumbing, you're choosing a partner you can trust for all your plumbing needs. Whether it's a minor repair, a major installation, or routine maintenance, we have the expertise and dedication to get the job done right. Our commitment to excellence and customer satisfaction has made us the premier plumbing service company in Round Rock, TX.
Plumber Near Me
Don't let plumbing issues disrupt your daily life or damage your property. Round Rock Plumbing is just a phone call away, ready to provide you with reliable, affordable, and expert plumbing solutions. Trust us to be your go-to plumber in Round Rock, Texas. Contact us today to schedule an appointment or for emergency services. We're here to ensure that your plumbing system operates smoothly, keeping your home comfortable and functional. Call us now and experience the Round Rock Plumbing difference!